---
Autel MaxiCOM MK908
The Autel MK908 is a top-of-the-line scan tool that does everything you could ever dream of.
As an advanced version of MS908, Autel MaxiCom MK908 wireless professional scan tool is one of the most reliable automotive diagnostic scanners of Autel.
Utilizing the powerful A7 quad-core 1.30GHz processor,and a 10.1-inch capacities touch screen, combined with the best possible coverage of OE-level diagnostics and 30+ maintenance services,  based on the revolutionary multitask-capable Android Operating system, the MaxiCOM MK908 can help you diagnose malfunctions, read and clear fault codes, and handle customer complaints easily, quickly and efficiently.
6 Top Reasons to Buy Autel Maxicom MK908
Multiple languages supported

 

-

 

English, Spanish, French, German, Polish, Italian, Japanese, Korean, Dutch, Portuguese, Swedish, Russian.
NO IP Limit- MK908 can be used everywhere without IP limit.

ADAS Function for Safer Driving

-

 

MK908 is equipped with

ADAS function to help

 drivers either through passive alerts or by active control of the vehicle to drive safer and with greater awareness and precision.
All System Diagnosis- MK908 scanner can access all available vehicle modules and perform OE-Level diagnosis on all car systems.
Wireless Connection- With the VCI dongle, data transmission between the vehicle and the MK908 could be wireless.

Free Software Update

- Diagmart provides a one-year free software update online for the Autel MK908.
AUTEL MK908 ADVANTAGES:
All Systems OE-Level Diagnosis 
--- Diagnosis Expert
According to the data released, the spending on car repairs and maintenance in the United States grows year by year. You may be spending more on car running costs than you would contemplate. Most times, the underlying running costs may be a result of undiagnosed faults in your car. But with today's evolving technology, you can install critical diagnostic tools for cars that detect potential problems in advance.
The Autel MK908 scanner can access all available vehicle modules such as PCM, ECM, EPS, PDM, BCM, TPM, SCCM and perform OE-Level diagnosis on all car systems like ABS, SRS, Engine, Transmission, Brake System, etc. It can also perform OE-Level diagnosis to read/clear fault codes, perform active tests, matchings, adaptations, etc. Moreover, it gives you the ability to live stream data from various sensors and freeze-frame that data for easier troubleshooting.

Advanced ECU Coding Capability
--- A High-End ScanTool  
Auel MK908 ECU coding function allows you to establish a data link to the electronic control system of the test vehicle via the VCI device for vehicle diagnosis, service or programming. You can operate functional tests, retrieve vehicle diagnostic information such as trouble codes, event codes and live data, and perform ECU reprogramming, for various vehicle control systems, such as engine, transmission, ABS and more.
30+ Maintenance Services
--- Got All You Need
You spend a lot of time in your car, whether it be running errands or commuting to work. Take care of your car and your car will take care of you. A very important step to take care of your car is to keep up on your routine car maintenance services, which will increase your safety while on the road.
MaxiCOM MK908 professional OBD2 scan tool boats over 30 maintenance services such as ABS Auto Bleed( also for VAG cars), SRS Reset, SAS Calibration, Oil Reset, EPB, BMS, injector coding, DPF, Throttle Body to meet various car maintenance needs of dealerships/ home mechanics.
Oil Reset:

 

Reset the oil change calculator in the engine and automatic transmission
EPB:

 

Replacement of brake pads on vehicles with an electric parking brake
SAS:

 

Adaptation of the sensor to the angular position of the steering wheel
DPF:

 

Regeneration of diesel particulate filter
Brake Bleed:

 

ABS Brake Bleeding
IMMO:

 

Immobilizer keys functions(All keys lost, add new keys)
​​BMS:

 

Battery registration and reset
Full Bi-Directional Control/Active Tests
Autel MK908 allows you to perform various bi-directional tests to check the operating conditions of both the Anti-lock Braking System and the Supplemental Restraint System, such as Automated Bleeding, Pump Motor Test and checking Module information, etc.
And it enables bi-directional control of the ECM so that the MK908 is able to transmit control commands to operate the vehicle systems. This function is useful in determining whether the ECM responds to command well.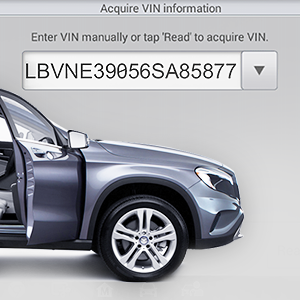 Smart Auto VIN technology 
Autel MK908 diagnostic scan tool features the latest VIN-based Auto VIN Technology that allows professionals and home mechanics to identify vehicle brand, year, make, model and etc at one touch.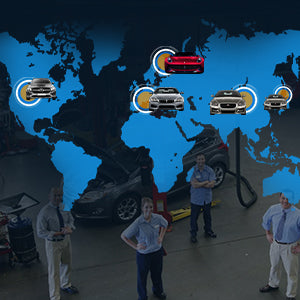 Extended Vehicle Coverage
Autel Maxicom MK908 automotive scanner tablet comes with unmatched vehicle coverage of more than 80 American, Asian and European vehicle makes and models.
Wireless Bluetooth Connection

The Autel MaxiCOM MK908 works wirelessly from up to 210 feet(65m) away. Whether you're working on the other side of the shop or in the driver's seat, this scan tool can handle it.
Key Fob Programming
The function allows you to program the replaced key fob once the original one was lost or non-functional. The MK908 acquires the vehicle VIN and anti-thief module info automatically, once the info has been gathered, you can erase or program all key fobs as you need.
Autel OBD II

 Adapters

Autel MK908 comes with OBD II adapters for more extensive vehicles coverage.  The most common adapters are shown below:
Benz-38

Chrysler-16, BMW-20

Kia-20, Nissan-14

GM/Daewoo-12

Honda-3, VW/Audi-2+2

Mitsubishi/Hyund ai-12+16
ADAS Function for Safer Driving
The MK908 comes with an ADAS Function. Advanced Driver Assistance Systems (ADAS) is an array of vehicle systems that aid the driver either through passive alerts or by active control of the vehicle to drive safer and with greater awareness and precision.
Autel Maxicom MK908 Add-On Functions:
To better serve the users, the diagnostic tool is equipped with a rich array of features and functions in addition to the Diagnostic and Service functions, including Remote Desk, MaxiFix, Shop Manager, etc.
Remote Desk:

 

With the simple, fast and secure remote control interface, you can receive ad-hoc remote support from Autel' s support center, colleagues, or friends, by allowing them to control your MaxiCOM tablet on their PC via the TeamViewer software.
MaxiFix:

 

This is an additional feature in the cloud that enables users to network and access a database of procedures, repair and diagnostic tools. You are able to interact with fellow technicians and share knowledge via MaxiFix.
Shop Manager: It allows you to well manage the workshop information with 3 available functions within this application: Vehicle History, Workshop Information, and Customer Manager. Intuitively look up the summarized details.
Academy: It provides lots of technical tutorial training videos for beginners.
So, while this might be a more expensive option for an at-home mechanic, it'll do anything you could ever need, saving you money and keeping you out of the repair shop.
It is definitely the best OBD2 scanner for home usage if you are not afraid of paying a little bit extra.
AUTEL MK908 Features:
• Powerful A7 quad-core 1.30GHz processor
• 10.1-inch capacitive touch screen
• Open source Android Operating System for fast boot-up and multitasking
• Easy and intuitive navigation makes finding what you need simple and fast
• Complete capabilities for codes, live data, actuation tests, adaptations and ECU coding
• Displays live data in text, graph, analog and digital gauge for easy data review and analysis
• Configures display options, sets triggers, records and playbacks results with one touch
• Records and playbacks live data to pinpoint troubles of sensors and components
• Cloud-based Data Manager saves customer and vehicle records, scanner data and technician notes
• Remote technical support for convenient demonstration, training and increased customer satisfaction
• Prints out recorded data anytime and anywhere with Wi-Fi technology
• Automatic Wi-Fi updates available in new software releases


Autel MK908 Specification:
Operating System
AndroidTM 4.4.2, KitKat
Processor
Samsung Exynos hexa-core Processor
(1.3GHz Quad-core ARM Cortex-A7 + 1.7GHz Dual-core ARM Cortex-A15)
Memory
2GB RAM & 64GB On-board Memory
Display
10.1-inch LED screen with 1920x1200 resolutions
Connectivity
Wi-Fi (802.11 a/b/g/n/ac)
USB: 2.0
BT v.2.1 + EDR
SD Card (Support up to 32GB)
Camera (rear)
8.0 Megapixel, AF with Flashlight
Sensors
Gravity Accelerometer, Ambient Light Sensor (ALS)
Input Voltage
12 V (9-24 V)
Power Consumption
6.5 W
Operating Temp.
0 to 50°C (32 to 122°F)
Storage Temp.
-20 to 60°C (-4 to 140°F)
Housing
Strong plastic housing with protective rubber boot
Dimensions (WxHxD)
312mm (12.28") x 208mm (8.18") x 36mm (1.41")
Weight (NW)
1.48kg (3.26 lb)
warranty
1 Year
Updates
1 Year free updates online
Language Support
English, Spanish, French, German, Polish, Italian, Japanese, Dutch, Portuguese, Russian
Autel MK908 Packing List:
MaxiCOM MK908 Unit
Bluetooth Diagnostic Interface
AC/DC Adapter (12V)
Adapter for Benz-14 (Europe Only)
Adapter for Chrysler-16 (America Only)
User Manual
Carrying Case
Quick Reference Guide
Lighter Fuse
Main cable
Adapter for GM/Daewoo-12
Adapter for Audi-2+2
Adapter for BMW-20
Adapter for Benz-38
Adapter for Kia-20
Adapter for Mitsubishi/Hyundai-12+16
Adapter for Nissan-14
Adapter for Honda-3
USB Cable
Cigarette Lighter
Soft Cloth
Packing List
Mini USB Cable
---
Shipping Time:
Your orders will be shipped out in 5 hours from US/CA/UK Warehouse whichever is closer to you, and it takes about 3 to 5 days(US local address) to deliver - check more shipping details
Return Policy:
 If for any reason you are not completely satisfied with your purchase from Diagmart.com, simply return it in brand-new condition with the original packaging, along with your original purchase receipt within 30 days, and we will gladly give you a refund. - check who pays for the return shipping
Contact Us:  Quick Contact Form
Email: sales@diagmart.com    
Phone: +86 19129541097
Whatsapp: +86 18378704424  
Our professional support team will help you online 24/7.
---
So far everything is sweet
Everything cool. I used it on transmission work for bmw, key programming for Nissan pathfinder, steering angle sensor recalibration and so on. Very nice scan tool. At some point even beat my shop snap on scan tool.
Hi. Thanks for the review!
I have a few different scan tools and these is ...
I have a few different scan tools and these is the most comprehensive of them all. It is well worth the money for any repair shop.
Great product - arrived on time.
I like this tool - it updated off the Internet quickly and does when needed. Easy to use! Great Android Tablet + Diagnostic software for cars - Bluetooth! Connects every car I will ever work with - what more could I ask for.
Autel Maxicom MK908
Perfect scanner for any vehicle an situation. I am on Automotive technical school and this tool helps me and other students to diagnose customer vehicle problems. find codes and provides the bidirectional capabilities for testing components. this ensures a more accurate diagnosis and not guessing.
Perfect professional scan tool for tech/mechanic!
Received this Autel MK908 Professional Scan Tool few days ago and I was amazed by so many functions it has! It can access all modules, got tons of service functions, actuator tests, ECU coding, ADAS calibration, crankshaft position learn, you name it! Worked quite well on my 2007 Suburban.