---
Autel MaxiIM IM608
Autel IM608 is the most advanced and smart key programming tool that combines the most powerful IMMO and programming functions with OE-level diagnostics and advanced service functions in one Android-based 10.1-inch touchscreen tablet, it helps perform complete key programming quickly.
Autel IM608 Advantages:
Autel MaxiIM IM608 Advanced IMMO & Key Programming
Smart Mode: for Guided and Automated Key Learning
Expert Mode: for Advanced Key Learning
Read PIN / CS (All Key Lost)
Generate Key
Key Learning
Remote Learning
Backup / Restore IMMO Data
IMMO ECU Reset / Adaptation
IMMO ECU Refresh / Coding
BENZ 3rd Generation IMMO Add Key, All Key Lost, Key Learning
BMW FEM / BDC Key Learning and ECU Adaptation
BMW CAS4/3/2 Key Learning
VW / AUDI MQB Key Learning, 48 Transponder (96-bit) Add Key, All Key Lost,
A6 All Key Lost, and More
XP400 Key & Chip Programmer
Support PC
MCU / EEPROM Chips Read / Write
ECU Read / Write
MC9S12 Encryption Chip Read / Write
Key Read / Write
Mercedes Infrared Key Read / Write
Remote Frequency Detect
IC Card Read/Write
Autel IM608 ECU Coding & 20+ Services
Autel IM608 supports advanced ECU coding (not ECU programming) that allows you to customize car function settings by unlocking the hidden functions or disabling annoying functions. It also offers up to 31 services such as ABS auto bleed, Oil Reset, SRS, SAS, DPF, BMS, EPB, Injector Coding, Throttle, Crankshaft Position Variation Learn, etc. 

All System Diagnosis & Bi-directional Control
Autel IM608 features the same competence as MS908S/ Eilte in terms of all system diagnosis, able to access all modules with bi-directional control ability to control subsystem, actuators or component to test its working status and confirm if certain parts need to be repaired or replaced.
Smart Mode and Expert Mode
The IMMO application provides Smart Mode and Expert Mode to guide technicians performing IMMO related functions, including Key Learning, Remote Control Learning, Remote Control Add, etc. Expert Mode for advanced key learning. Smart Mode for guided and automated key learning.
Auto VIN Scan
The MaxiIM diagnostic system features the latest VIN-based Auto VINScan function to identify vehicles and it is applied to IMMO, Programming, Diagnostic and Service applications. IMMO provides two modes: Smart Mode and Expert Mode, and only Smart Mode can be accessed by using Auto VIN function.
2021 XP400 Key Programmer
The Programming application requires a connection between the tablet and the XP400, and no vehicle connection is required. This application can access the key chip, read, retrieve and write key information, as well as other key related functions.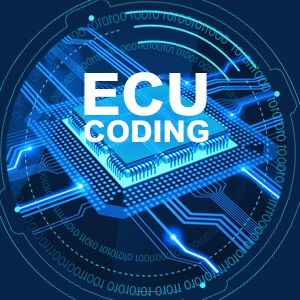 ECU Coding

This function allows you to establish a data link to the electronic control system of the test vehicle via the VCI device for vehicle diagnosis, service or programming. You can operate functional tests, retrieve vehicle diagnostic information such as trouble codes, event codes and live data, and perform ECU coding, for various vehicle control systems, such as engine, transmission, ABS and more.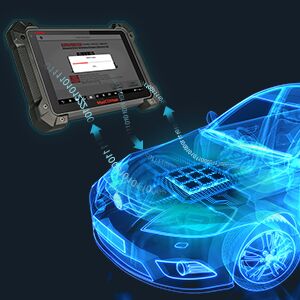 Full Bi-Directional Control/Active Tests
As a professional-grade car scan tool, IM608 has full Bi-Directional Control over vehicle-specific subsystems and components like ABS, SRS, window, door and roof.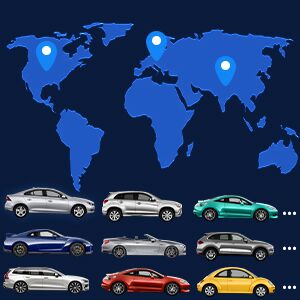 Comprehensive Vehicle Coverage
Autel IM608 is one of Autel's most advanced professional scan tools and it covers over 80 American, European and Asian vehicle makes and models, including 12 sedans, light trucks and SUVs.
1 Year Free Update Online + Lifetime Tech Support 
Offering thoughtful Service for customers is one of our commissions. We provide one-year free software online update for Autel MK808BT, and when the free update period expires, you can still use the last update software to work on your car.
Autel MaxiIM IM608 Specification
| | |
| --- | --- |
| Operation System | Android 4.4.2,KitKat |
| Processor | Samsung Exynos hex-core Processor(1.3GHz Quad-core ARM Cortex-A7+1.7GHz Dual-core ARM Cortex-A15) |
| Memory | 2GB RAM & 64 GB On-board Memory |
| Display | 10.1-inch LED capacitive touch screen with 1920*1200 resolution;  |
| Connectivity | Wi-Fi:(802.11 a/b/g/n/ac); USB 2.0; BT v.2.1+EDR; SD Card (Support up to 32GB); HDMI |
| Camera(rear) | 8.0 Megapixel, AF with Flashlight |
| Sensors | Gravity Accelerometer, Ambient Light Sensor (ALS) |
| Audio | Microphone; Dual Speakers |
| Input/output | 3-Band 3.5mm stereo / standard headset jack |
| Power and Battery | Charging via 12V AC/DC power supply with the temperature between 0℃ to 45℃ |
| Input Voltage | 12V (9-24V) |
| Power Consumption | 6.5W |
| Operating Temp | 0℃ to 50℃ (32 to 122℉) |
| Storage Temp | -20℃ to 60℃ (-4 to 140℉) |
| Dimensions(W*H*D) | 300mm (11.81") x 220.0mm (8.66") x 50.0mm (1.97") |
| Weight NW | 1.42kg (3.13lb.) |
| GW | 8.655kg(19.08lb) |
| Protocols | ISO9141-2, ISO14230-2, ISO15765-4, K/L-line, Flashing code, SAE-J1850 VPW, SAE-J1850PWN, CAN ISO11898, Highspeed, Middlespeed, Low-speed and Singlewire CAN, GM, GM UART, UART Echo Byte Protocol, Honda Diag-H Protocol, TP2.0, TP1.6SAE J1939, SAE J1708, Fault-Tolerant CAN |
Autel APB112 Features:
The APB112 smart key simulator is used to collect the data sent from the ignition coil, aiming to identify the ignition coil troubles and decode the data of the vehicle key chip. It can also simulate the vehicle key chip. Currently, it supports to simulate the 4D type chip. More key chip types will be supported with future upgrades.
Smart key simulator
46, 4D data collection
46 smart key password calculation
46 chip simulation
Toyota 4D (94/D4, 98) smart key simulation
Toyota H (88/A8, A9, 39) smart key simulation
Toyota/Lexus smart key all key lost
Chip decoding (Hyundai 46)
Collects data from the ignition coil
Identify ignition coil troubles
Decode vehicle key chip data
Simulate vehicle key chip (ex - 4D chip)
Must be used with an Autel diagnostic tool
Compatible with Autel MaxiIM IM608, IM508, and MX808IM, Auro Otosys IM100, IM600
Compact but would need to be used with the XP400
Cannot be used with the XP200
Autel MaxiIM IM608 Package List:
1x Autel MaxiIM IM608 Main Unit
1x APC101 USB Cable
1x APA101 Signal Cable
1x MaxiFlash JVCI
1x APB101+ APD101 (EEPROM Adaptor + EEPROM Adapter Shell)
1x APA103 (EEPROM Clamp)
1x XP400
1x APB102 MB IR Cable
1x APA104 ECU Clamp
1x Main Cable
1x APB104 (MCU_FQFP64)
1x APA105 (MCU Clamp)
1x USB Cable (2m)
1x APB105 MCU_FQFP80
1x APA106 (MC9S12 Clamp)
1x Mini USB Cable
1x APB106 (MCU_FQFP144)
1x APA107 (Connect Cable)
1x AC/DC 12V Adapter
1x APB107 (MCU_FQFP144)
1x Quick Reference Guide
2x Light Fuse 6*30mm
1x APB108 (MCU_FQFP176)
1x Packing List
1x Cigarette Lighter
1x APA002 (EEPROM Socket)
1x Carrying Case 634*170*404mm
1x AAC001
---
worked on my camry 2018
Im608 program a Keyless to my Toyota Camry 2018 success
Great tool for adding new transponder key on honda
I decided to buy the IM608 to reprogram a new key for my 2003 Honda Pilot. Luckily this scanner tool was on lightning deal and was able to get at a discount. I wasn't sure if it will be able to reprogram the key but it worked on the first try. So now I have a professional level scan tool and a reprogrammed key. I'm a DIY home mechanic so with this tool i'll be able to diagnose my cars more extensively.
It works on all cars!
It works on all cars! Overall, money well spent.
Lots of features on this model
I got this item very fast and it works. program keys on two cars.
Works good,Very easy to use
Great scanner and easy to use.This was well worth the envestment. The price was great.I highly recommend this IM608,It is equipped with XP400 key programmer and MaxiFlash ECU programmer to provide coverage of IMMO and programming functions.